Crab fishing
To fish crabs from a small dock is by far the most popular activity among our younger visitors and they can spend hours doing this. It's quite common that elder siblings or parents also get quite engaged in the activity...

What do you need? A lace, a bucket and a bait, that's it! Of course it is also quite smart to wear a life vest if you can't swim. When you are happy with your catch you let the crabs have a race on a small rock and see who comes first into the sea again.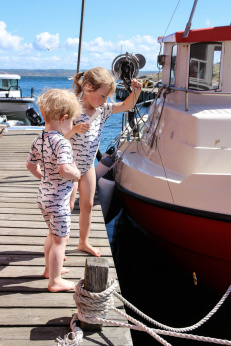 Playground
By Myra you will find the lovely playground. Of course built with marine inspiration. At Myra there is also plenty of open grass surfaces to play on.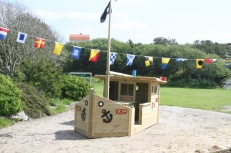 Miniature golf
The miniature golf course with nine exciting holes is located close to the harbour. You can rent clubs and balls at the kiosk by the harbour.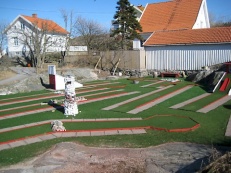 Rowing boat
If you would like to row around the island there is a possibility to rent rowing boats in the kiosk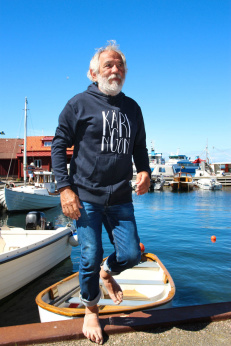 Seal safari
By the Flateskäre islets south east from Måseskär lighthouse there is a large population of common seals and gray seals. You are guaranteed to see a lot of seals. Maybe you combine your boat trip with a visit to the Måseskär lighthouse. Book a boat trip!